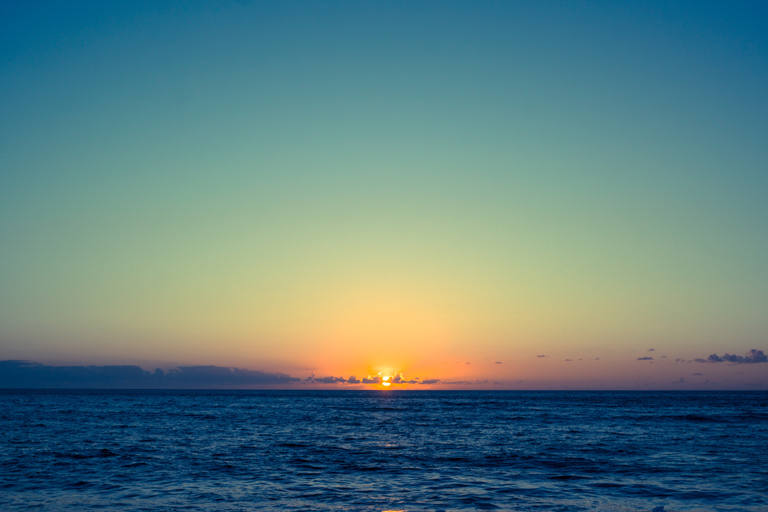 Day 305
Ezekiel 1:1-3:15; Hebrews 3:1-19; Psalm 104:1-23; Proverbs 26:24-26
Bless the Lord, O My Soul!
Psalm 103 ends with the command, "Praise the Lord for all his works everywhere in his dominion. Bless the Lord, O my soul!" Psalm 104 picks up from there and gives us, in absolutely beautiful poetic description, why we are to bless the Lord in His creation. The poet who wrote this psalm brings into play the Creation, the story of Noah, and of Job. Each "day" of the Creation is to be blessed.
We are to be thankful for all God has created. But, not only has God created the earth, He maintains it. The psalm talks of the flood and how the waters covered the mountains, and yet God directed the water to recede into the valleys where it gives drink to the beasts, causes the grass to grow to feed the cattle, and allows man to cultivate the soil and grow plants.
The psalm brings to mind the discourse between God and Job. Man is reminded that God is sovereign, and we can't always understand His ways but must always remember that He is in control and submit to Him. John Maxwell in his Leadership Bible writes:
"The earth belongs to the Lord, not to humankind. Therefore leaders should never act as if they own the place. While we can feel confident of our mission, we must remember we are stewards, not owners. We simply manage what He has established, based on His values and vision."
Many, many years ago I was driving through the mountains in North Carolina, and my son Kevin, who was about six at the time, looked out the window of our car at the beautiful vista in front of us and said to me, "Daddy this is God's world, He only lets us use it." The wisdom of a child! I then understood what Jesus meant when He described the Kingdom and said we need to be like children.
The Rev. Ed Bartle
St. Edward's Episcopal Church
Mount Dora, FL