If you are an email subscriber of The Bible Challenge, you will have seen that we are working on raising funds for an overhaul and upgrade of this site. Some powerful facts about our reach:
The Bible Challenge site was visited 1,564 times in the past month.
Of those, 775 visits originated from web searches.
In the past month, The Bible Challenge had visitors from 56 different countries, representing every inhabited continent on the globe.
Last month, our most popular pages were the Old Testament and New Testament Study Guides, with more than 500 hits each. People are thirsting to understand the Word of God!
360 people subscribe to the daily devotional emails.
Won't you help us make The Bible Challenge an even more powerful ministry by broadening the appeal and making it more shareable? Every small donation will help.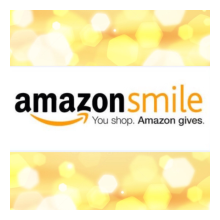 Another way you can support the upgrade and regular maintenance of The Bible Challenge is by choosing our parent organization, Bible Study Media, as your recipient charity on AmazonSmile. If you select us as your preferred charity, then a percentage of all the purchases you make through Amazon will be donated to us as long as you go through smile.amazon.com. Click here to learn more about the AmazonSmile program, and click here to choose Bible Study Media as your recipient organization. Please make sure to do this before you do your Black Friday and Cyber Monday shopping on Amazon!
We are grateful for your support and the way God is working through this site!